Society of Scholars Cohort Archive
The Society of Scholars is an intellectual community of humanists of diverse generations, academic ranks, and departmental affiliations who contribute to and learn from one another's work. Each year, approximately eight faculty and three dissertation research fellowships support members of the Society of Scholars. Scholars in year-long residence at the University of Washington may be invited to participate as well. The group meets biweekly throughout the year to discuss their research in progress. 
Apply for the Fellowship (Faculty)
Apply for the Fellowship (Student)
2023 - 2024 Society of Scholars
2022 - 2023 Society of Scholars
2021 - 2022 Society of Scholars
2020 - 2021 Society of Scholars
2019 - 2020 Society of Scholars
2018 - 2019 Society of Scholars
2017 - 2018 Society of Scholars
2016 - 2017 Society of Scholars
2017 - 2018 Society of Scholars Fellow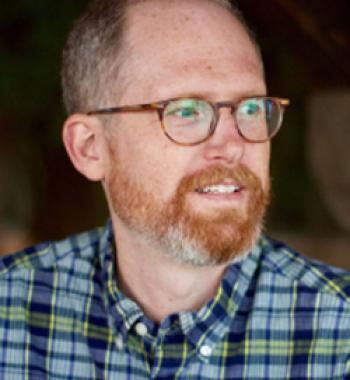 Jeffrey Todd Knight (he/him/his)
Associate Professor
Shakespeare and the Test of Time: A Study in Literary Duration
This book project investigates the inherent uncertainty in literary history through the agents, individual and organizational, charged with preserving literature or extending its life. In chapters organized not around texts or periods, but around scales of literary preservation – the poem, the book, the library, the school, and a coda on digital archives – I ask how the passage of Shakespeare's works from bedsides and bookshops to the "institutional time" of public collections, university curricula, and open-access repositories creates new modes of textual objectification and new modes of intimacy with an imagined literary past.