Society of Scholars Cohort Archive
The Society of Scholars is an intellectual community of humanists of diverse generations, academic ranks, and departmental affiliations who contribute to and learn from one another's work. Each year, approximately eight faculty and three dissertation research fellowships support members of the Society of Scholars. Scholars in year-long residence at the University of Washington may be invited to participate as well. The group meets biweekly throughout the year to discuss their research in progress. 
Apply for the Fellowship (Faculty)
Apply for the Fellowship (Student)
2023 - 2024 Society of Scholars
2022 - 2023 Society of Scholars
2021 - 2022 Society of Scholars
2020 - 2021 Society of Scholars
2019 - 2020 Society of Scholars
2018 - 2019 Society of Scholars
2017 - 2018 Society of Scholars
2016 - 2017 Society of Scholars
2023 - 2024 Society of Scholars Fellow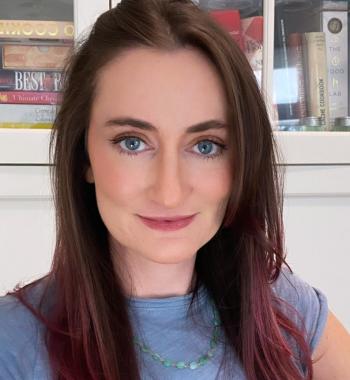 Alexandra Meany (she/her/hers)
Doctoral Candidate
Post-war U.S. Urban Literatures and Geographies of Violence
Alexandra Meany's research examines discursive responses to Indigenous land dispossession and racial enclosure in U.S. cities during the long period of urban renewal from the 1940s through the 1980s. Bridging Urban Geography and Literary Studies, her dissertation showcases how various novels historicize struggle over space in ways not readily discerned by social scientists or historians of the city and thus might contribute pivotally to the activist work of building a politically radical spatial imaginary. Overall, she demonstrates how certain urban novels throw into relief the spatial expressions of racial capitalism's expansion and offer insight on how to stop it.