Society of Scholars Cohort Archive
The Society of Scholars is an intellectual community of humanists of diverse generations, academic ranks, and departmental affiliations who contribute to and learn from one another's work. Each year, approximately eight faculty and three dissertation research fellowships support members of the Society of Scholars. Scholars in year-long residence at the University of Washington may be invited to participate as well. The group meets biweekly throughout the year to discuss their research in progress. 
Apply for the Fellowship (Faculty)
Apply for the Fellowship (Student)
2023 - 2024 Society of Scholars
2022 - 2023 Society of Scholars
2021 - 2022 Society of Scholars
2020 - 2021 Society of Scholars
2019 - 2020 Society of Scholars
2018 - 2019 Society of Scholars
2017 - 2018 Society of Scholars
2016 - 2017 Society of Scholars
2022 - 2023 Society of Scholars Fellow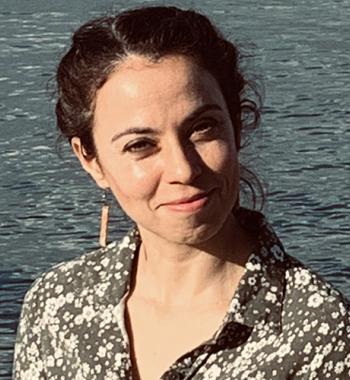 Leah Rubinsky (she/her/hers)
Doctoral Candidate
Mothering at the Margins: Place, Memory and Migration in Contemporary Circum-Caribbean Women's Writing
This dissertation explores how contemporary circum-Caribbean women's fiction shifts ideas of motherhood, narrating mothering in ways that complicate place and nation. Examining literary representations of subversive mothering across a mini-canon of Colombian and Caribbean novels, this project argues that, in situating subversive mothering in marginal, liminal spaces (woods, dreams, memory) the authors articulate mothering as acts occurring not in or for but across nations, opening up space in the literary imagination for grappling with histories of colonialism and displacement.