Society of Scholars Cohort Archive
The Society of Scholars is an intellectual community of humanists of diverse generations, academic ranks, and departmental affiliations who contribute to and learn from one another's work. Each year, approximately eight faculty and three dissertation research fellowships support members of the Society of Scholars. Scholars in year-long residence at the University of Washington may be invited to participate as well. The group meets biweekly throughout the year to discuss their research in progress. 
Apply for the Fellowship (Faculty)
Apply for the Fellowship (Student)
2023 - 2024 Society of Scholars
2022 - 2023 Society of Scholars
2021 - 2022 Society of Scholars
2020 - 2021 Society of Scholars
2019 - 2020 Society of Scholars
2018 - 2019 Society of Scholars
2017 - 2018 Society of Scholars
2016 - 2017 Society of Scholars
2017 - 2018 Society of Scholars Fellow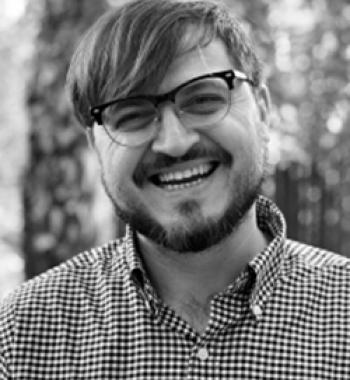 Darren Byler (he/him/his)
Assistant Professor
The Art of Life in Chinese Central Asia: Precariousness, Art, and Minority Politics in the City
Following a series of "terrorist events" in 2009, officials of Ürümchi, an ethnically-diverse border city in Northwest China, announced plans to resettle 300,000 indigenous Turkic-Muslim Uyghur inhabitants from "slums" to state-subsidized public housing. They also announced 800 million-yuan investments in art and culture projects across the city which address the goal of building a "global city." Routing my ethnographic research through Uyghur and Han artistic and literary representations of precarious life in the city, this project offers a theoretical framework for understanding the effects of Chinese settler-colonialism and urbanism, and how the lived experience of structural violence gives rise to new forms of art and politics.