Society of Scholars Cohort Archive
The Society of Scholars is an intellectual community of humanists of diverse generations, academic ranks, and departmental affiliations who contribute to and learn from one another's work. Each year, approximately eight faculty and three dissertation research fellowships support members of the Society of Scholars. Scholars in year-long residence at the University of Washington may be invited to participate as well. The group meets biweekly throughout the year to discuss their research in progress. 
Apply for the Fellowship (Faculty)
Apply for the Fellowship (Student)
2023 - 2024 Society of Scholars
2022 - 2023 Society of Scholars
2021 - 2022 Society of Scholars
2020 - 2021 Society of Scholars
2019 - 2020 Society of Scholars
2018 - 2019 Society of Scholars
2017 - 2018 Society of Scholars
2016 - 2017 Society of Scholars
2018 - 2019 Society of Scholars Fellow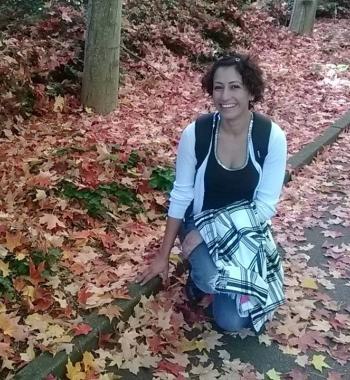 Akanksha Misra (she/her/hers)
Assistant Professor
Sex Education and Sexual Citizenship in Schools in India and Turkey
My research studies sex education anEd everyday mechanisms of bodily regulation in schools in India and Turkey. Through observation of middle school life and interviews with teachers, counselors, activists, and policy experts in Istanbul and Delhi, it considers how formal schooling shapes the sexual body while creating heterosexual, "modern" citizens, in ways which are deeply entwined with larger social, economic, and political-nationalist forces. I also explore how teachers negotiate the violent effects of this process.