Society of Scholars Cohort Archive
The Society of Scholars is an intellectual community of humanists of diverse generations, academic ranks, and departmental affiliations who contribute to and learn from one another's work. Each year, approximately eight faculty and three dissertation research fellowships support members of the Society of Scholars. Scholars in year-long residence at the University of Washington may be invited to participate as well. The group meets biweekly throughout the year to discuss their research in progress. 
Apply for the Fellowship (Faculty)
Apply for the Fellowship (Student)
2023 - 2024 Society of Scholars
2022 - 2023 Society of Scholars
2021 - 2022 Society of Scholars
2020 - 2021 Society of Scholars
2019 - 2020 Society of Scholars
2018 - 2019 Society of Scholars
2017 - 2018 Society of Scholars
2016 - 2017 Society of Scholars
2023 - 2024 Society of Scholars Fellow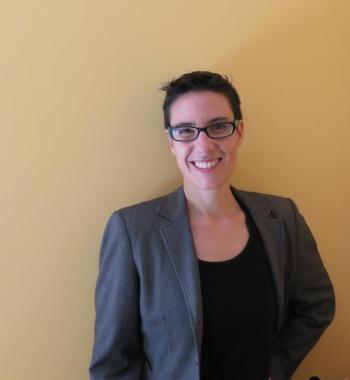 Sarah Levin-Richardson (she/her/hers)
Associate Professor
The Emotional Landscape of Roman Slavery
This project takes seriously the roles of emotions in the lives of enslaved individuals living under ancient Roman rule. Pairing traditional and creative methodologies, it participates in a broader set of interventions—including by practitioners of Black feminist theory, critical Indigenous studies, and counterhistory—that challenge how scholarship is created, how it is valued, and the form in which it is presented. Ultimately, the project exposes the complex affective landscape that enslaved individuals faced, it highlights the real emotional labor they performed, and it shows the personal consequences that an empire built on slavery had for those held in servitude.