Society of Scholars Cohort Archive
The Society of Scholars is an intellectual community of humanists of diverse generations, academic ranks, and departmental affiliations who contribute to and learn from one another's work. Each year, approximately eight faculty and three dissertation research fellowships support members of the Society of Scholars. Scholars in year-long residence at the University of Washington may be invited to participate as well. The group meets biweekly throughout the year to discuss their research in progress. 
Apply for the Fellowship (Faculty)
Apply for the Fellowship (Student)
2023 - 2024 Society of Scholars
2022 - 2023 Society of Scholars
2021 - 2022 Society of Scholars
2020 - 2021 Society of Scholars
2019 - 2020 Society of Scholars
2018 - 2019 Society of Scholars
2017 - 2018 Society of Scholars
2016 - 2017 Society of Scholars
2016 - 2017 Society of Scholars Fellow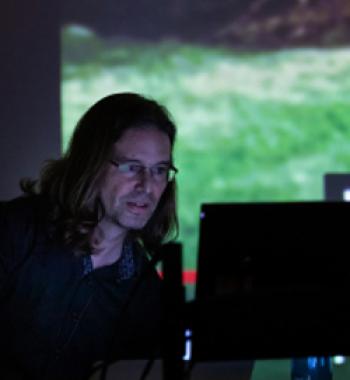 Stephen Groening (he/him/his)
Associate Professor
Television and Collectivity
Television and Collectivity revisits a period when television was new and, much like contemporary digital media, shaped debates about political power and social change. I argue that a surprising range of postwar European philosophers responded to television as emblematic of an emergent era in which the simulation of reality and abolition of distance through the transmission of image and sound would bring new challenges to collectivity and therefore the power for groups to coalesce and act.