Society of Scholars Cohort Archive
The Society of Scholars is an intellectual community of humanists of diverse generations, academic ranks, and departmental affiliations who contribute to and learn from one another's work. Each year, approximately eight faculty and three dissertation research fellowships support members of the Society of Scholars. Scholars in year-long residence at the University of Washington may be invited to participate as well. The group meets biweekly throughout the year to discuss their research in progress. 
Apply for the Fellowship (Faculty)
Apply for the Fellowship (Student)
2023 - 2024 Society of Scholars
2022 - 2023 Society of Scholars
2021 - 2022 Society of Scholars
2020 - 2021 Society of Scholars
2019 - 2020 Society of Scholars
2018 - 2019 Society of Scholars
2017 - 2018 Society of Scholars
2016 - 2017 Society of Scholars
2017 - 2018 Society of Scholars Fellow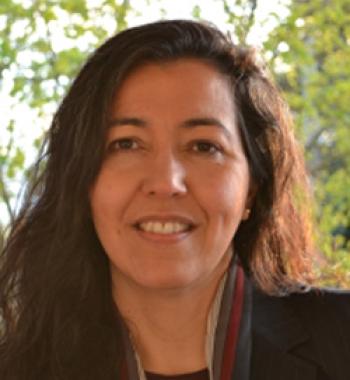 Ana M. Gómez-Bravo (they/them/their)
Professor of Spanish
Feeding Race: Food Culture and Blood Purity in Inquisitorial Spain
My goal is to work on a book-length study on identity, ethnicity and race as they relate to food practices in the literary and historical texts of the Spanish fifteenth and early sixteenth centuries. These ideas are linked to the dramatic shift in medical, political, and religious understanding of ethnic and racial differences that developed during the Inquisition in Spain and which had profound implications and projections into the New World and to the present day. The project involves the analysis of records of the Inquisition alongside that of the large body of fifteenth-century poetic and other texts that mirror the practices and beliefs held by the Inquisition.