Society of Scholars Cohort Archive
The Society of Scholars is an intellectual community of humanists of diverse generations, academic ranks, and departmental affiliations who contribute to and learn from one another's work. Each year, approximately eight faculty and three dissertation research fellowships support members of the Society of Scholars. Scholars in year-long residence at the University of Washington may be invited to participate as well. The group meets biweekly throughout the year to discuss their research in progress. 
2022 - 2023 Society of Scholars
2021 - 2022 Society of Scholars
2020 - 2021 Society of Scholars
2019 - 2020 Society of Scholars
2018 - 2019 Society of Scholars
2017 - 2018 Society of Scholars
2016 - 2017 Society of Scholars
2020 - 2021 Society of Scholars Fellow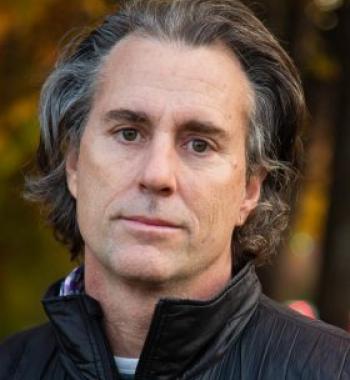 Danny Hoffman (he/him/his)
Professor
African Cities and Future Security
The "Battle for Mogadishu," memorialized in Black Hawk Down, still defines African cities for the US security establishment.  Whether the mission is humanitarian, training, or armed intervention, the African Urban Complex is assumed to be chaotic, dangerous, and – above all – unknowable.  Through archival and ethnographic research, African Cities and Future Security explores the consequences as policy makers, strategists, analysts and military commanders imagine the African city of the future through the catastrophes of the past.