Society of Scholars Cohort Archive
The Society of Scholars is an intellectual community of humanists of diverse generations, academic ranks, and departmental affiliations who contribute to and learn from one another's work. Each year, approximately eight faculty and three dissertation research fellowships support members of the Society of Scholars. Scholars in year-long residence at the University of Washington may be invited to participate as well. The group meets biweekly throughout the year to discuss their research in progress. 
Apply for the Fellowship (Faculty)
Apply for the Fellowship (Student)
2023 - 2024 Society of Scholars
2022 - 2023 Society of Scholars
2021 - 2022 Society of Scholars
2020 - 2021 Society of Scholars
2019 - 2020 Society of Scholars
2018 - 2019 Society of Scholars
2017 - 2018 Society of Scholars
2016 - 2017 Society of Scholars
2018 - 2019 Society of Scholars Fellow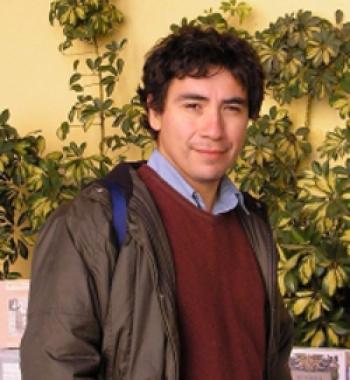 José Francisco Robles (he/him/his)
Assistant Professor
A Cabinet of Poetic Wonders: Early Modern Spanish American Poetry and the Making of Knowledge
My project focuses on early modern Spanish American poetry of the seventeenth and eighteenth centuries and its connections with Western science when the gap separating these two activities was narrower than it is today. I examine how some poetic works of this period not only assimilated and expanded upon new scientific practices and theories, but also generated another path for inquiry into nature and the cosmos through metaphors and images.