Society of Scholars Cohort Archive
The Society of Scholars is an intellectual community of humanists of diverse generations, academic ranks, and departmental affiliations who contribute to and learn from one another's work. Each year, approximately eight faculty and three dissertation research fellowships support members of the Society of Scholars. Scholars in year-long residence at the University of Washington may be invited to participate as well. The group meets biweekly throughout the year to discuss their research in progress. 
Apply for the Fellowship (Faculty)
Apply for the Fellowship (Student)
2023 - 2024 Society of Scholars
2022 - 2023 Society of Scholars
2021 - 2022 Society of Scholars
2020 - 2021 Society of Scholars
2019 - 2020 Society of Scholars
2018 - 2019 Society of Scholars
2017 - 2018 Society of Scholars
2016 - 2017 Society of Scholars
2019 - 2020 Society of Scholars Fellow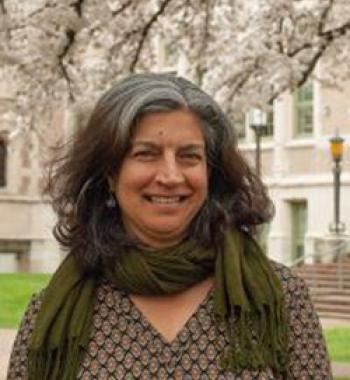 Davinder Bhowmik (she/her/hers)
Associate Professor
Off Base:  The Rhetoric of Peace in Japan's Military Basetown Literature
This book concerns Japanese fiction in which the military base figures as a literary topos.  Close readings are supplemented by secondary literature on the impact military bases have had on their surroundings, from sexual violence to the erosion of local customs to pollution. Through these readings the manuscript shows the dangers that attend military base and points to a profound lack of security and safety in everyday life around the base town and the absence of an end to the postwar in Japan.