Society of Scholars Cohort Archive
The Society of Scholars is an intellectual community of humanists of diverse generations, academic ranks, and departmental affiliations who contribute to and learn from one another's work. Each year, approximately eight faculty and three dissertation research fellowships support members of the Society of Scholars. Scholars in year-long residence at the University of Washington may be invited to participate as well. The group meets biweekly throughout the year to discuss their research in progress. 
Apply for the Fellowship (Faculty)
Apply for the Fellowship (Student)
2023 - 2024 Society of Scholars
2022 - 2023 Society of Scholars
2021 - 2022 Society of Scholars
2020 - 2021 Society of Scholars
2019 - 2020 Society of Scholars
2018 - 2019 Society of Scholars
2017 - 2018 Society of Scholars
2016 - 2017 Society of Scholars
2018 - 2019 Society of Scholars Fellow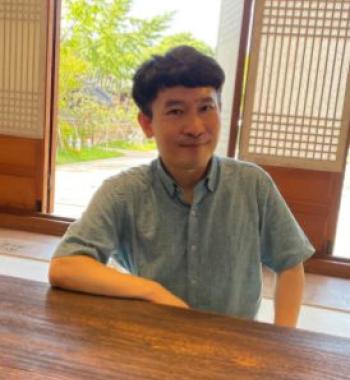 Ungsan Kim (he/him/his)
Assistant Professor
Cruising the Cityscape: Queer Temporality and the Translation of Space in Contemporary East Asian Cinema
This dissertation explores the way in which queer cinema negotiates the normativizing process of hyper-modernity in contemporary East Asia. It suggests that queer Asian cinema has developed as a collective cinematic mode as a counterforce to the intensifying neoliberalism and neo-nationalism in the region since the Asian economic crisis. By focusing on these cinemas' stylistic investment in the non-normative representation of temporality and space, as well as their representation of counter-progressive movements such as retrospection, repetition, and strolling, it argues that queer cinema has functioned as an artistic mode of resistance to the violence of progressive time as a technology that propels the ideology of development.