Society of Scholars Cohort Archive
The Society of Scholars is an intellectual community of humanists of diverse generations, academic ranks, and departmental affiliations who contribute to and learn from one another's work. Each year, approximately eight faculty and three dissertation research fellowships support members of the Society of Scholars. Scholars in year-long residence at the University of Washington may be invited to participate as well. The group meets biweekly throughout the year to discuss their research in progress. 
Apply for the Fellowship (Faculty)
Apply for the Fellowship (Student)
2023 - 2024 Society of Scholars
2022 - 2023 Society of Scholars
2021 - 2022 Society of Scholars
2020 - 2021 Society of Scholars
2019 - 2020 Society of Scholars
2018 - 2019 Society of Scholars
2017 - 2018 Society of Scholars
2016 - 2017 Society of Scholars
2016 - 2017 Society of Scholars Fellow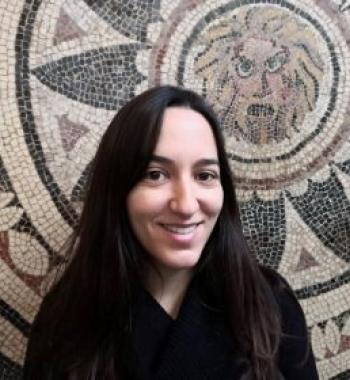 Adriana Vazquez (she/her/hers)
Assistant Professor
Vates and Initiates: Roman Poetic Manipulation of Greek Mystery Cult
This dissertation reconsiders the world and literature of the Roman Augustan period through the lens of Greek mystery cult as an important tool for reshaping religious, political, and poetic thought. The Greek mystery religions, with their focus on written material and on the achievement of a kind of immortality in death, provided new and exciting mechanisms for negotiating life under a new political regime, the Roman Principate.