Society of Scholars Cohort Archive
The Society of Scholars is an intellectual community of humanists of diverse generations, academic ranks, and departmental affiliations who contribute to and learn from one another's work. Each year, approximately eight faculty and three dissertation research fellowships support members of the Society of Scholars. Scholars in year-long residence at the University of Washington may be invited to participate as well. The group meets biweekly throughout the year to discuss their research in progress. 
Apply for the Fellowship (Faculty)
Apply for the Fellowship (Student)
2023 - 2024 Society of Scholars
2022 - 2023 Society of Scholars
2021 - 2022 Society of Scholars
2020 - 2021 Society of Scholars
2019 - 2020 Society of Scholars
2018 - 2019 Society of Scholars
2017 - 2018 Society of Scholars
2016 - 2017 Society of Scholars
2019 - 2020 Society of Scholars Fellow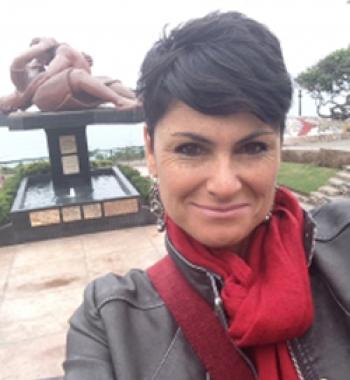 María Elena García (she/her/hers)
Professor
Landscapes of Death: Political Violence Beyond the Human in the Peruvian Andes
This ethnographic project reconsiders the period of political violence in Peru covered by the state-sponsored Truth and Reconciliation Commission (1980-2000) by exploring the impacts of state and insurgent violence on more-than-human life, including animals and Indigenous lands. Engaging Native epistemologies and ontologies, more-than-human entanglements, and the politics of memory, this project examines how multi-species agents and victims of violence experienced and represented the years of terror in Peru.