Society of Scholars Cohort Archive
The Society of Scholars is an intellectual community of humanists of diverse generations, academic ranks, and departmental affiliations who contribute to and learn from one another's work. Each year, approximately eight faculty and three dissertation research fellowships support members of the Society of Scholars. Scholars in year-long residence at the University of Washington may be invited to participate as well. The group meets biweekly throughout the year to discuss their research in progress. 
Apply for the Fellowship (Faculty)
Apply for the Fellowship (Student)
2023 - 2024 Society of Scholars
2022 - 2023 Society of Scholars
2021 - 2022 Society of Scholars
2020 - 2021 Society of Scholars
2019 - 2020 Society of Scholars
2018 - 2019 Society of Scholars
2017 - 2018 Society of Scholars
2016 - 2017 Society of Scholars
2016 - 2017 Society of Scholars Fellow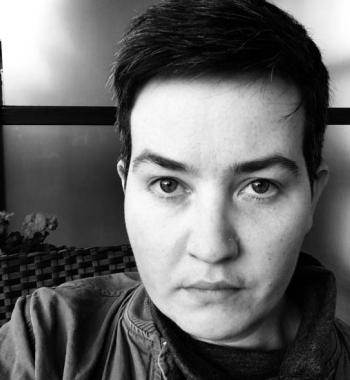 Sarah Dowling (she/her/hers)
Assistant Professor
Remote Intimacies
Remote Intimacies revises a book manuscript that describes a foundational contradiction in official multiculturalism: linguistic assimilation is a prerequisite to inclusion. I argue that from 1980 to the present, a period of language panic in the U.S.A., multilingualism emerged as an important commitment in poetry. Multilingualism challenges poetic conventions, particularly the expectation of straightforward speech by distinctive, first-person speakers. These deviations from the norms of poetic personhood contest the prescriptive role of the protestant ethic and the dominant image of the U.S. as post-racial. In eschewing poetry's lyric "I," multilingual poems are enabled to investigate histories of exclusion and violence.