Society of Scholars Cohort Archive
The Society of Scholars is an intellectual community of humanists of diverse generations, academic ranks, and departmental affiliations who contribute to and learn from one another's work. Each year, approximately eight faculty and three dissertation research fellowships support members of the Society of Scholars. Scholars in year-long residence at the University of Washington may be invited to participate as well. The group meets biweekly throughout the year to discuss their research in progress. 
Apply for the Fellowship (Faculty)
Apply for the Fellowship (Student)
2023 - 2024 Society of Scholars
2022 - 2023 Society of Scholars
2021 - 2022 Society of Scholars
2020 - 2021 Society of Scholars
2019 - 2020 Society of Scholars
2018 - 2019 Society of Scholars
2017 - 2018 Society of Scholars
2016 - 2017 Society of Scholars
2022 - 2023 Society of Scholars Fellow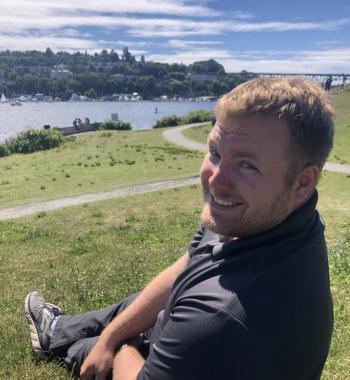 Matthew Childs (he/him/his)
Doctoral Candidate
Era of Uncertainty: Crisis and Catastrophe in Nineteenth-Century German Literature
Nineteenth-Century Germany was a place and time of extraordinary change. The aftermath of the French Revolution, the Napoleonic Wars, rapid industrialization, and many other events and trends contributed to an increasing sense of anxiety in society. This project examines four important works of German literature, scrutinizing how their authors used literary representations of crisis and catastrophe in order to capture, examine, and engage with uncertainty.