Society of Scholars Cohort Archive
The Society of Scholars is an intellectual community of humanists of diverse generations, academic ranks, and departmental affiliations who contribute to and learn from one another's work. Each year, approximately eight faculty and three dissertation research fellowships support members of the Society of Scholars. Scholars in year-long residence at the University of Washington may be invited to participate as well. The group meets biweekly throughout the year to discuss their research in progress. 
Apply for the Fellowship (Faculty)
Apply for the Fellowship (Student)
2023 - 2024 Society of Scholars
2022 - 2023 Society of Scholars
2021 - 2022 Society of Scholars
2020 - 2021 Society of Scholars
2019 - 2020 Society of Scholars
2018 - 2019 Society of Scholars
2017 - 2018 Society of Scholars
2016 - 2017 Society of Scholars
2022 - 2023 Society of Scholars Fellow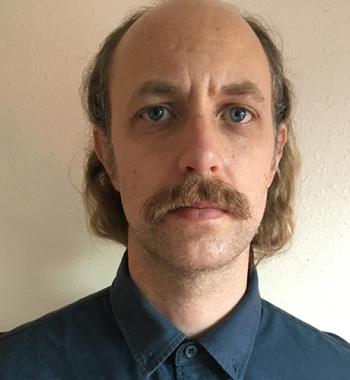 Gust Burns
Doctoral Candidate
Dispensation of the Faculties: prohibition of capacity, radical persistence, Black arts, antimmanent critique
My project examines how the distribution and exercise of the human faculties, as a capitalist dispensation, relies upon and implies the prohibition of the faculties to Blackness. I theorize radical Black persistence as movement that works to suspend both this prohibition and capacity itself. Reading cinematic, media, and literary works, I pair discrete faculties with explorations of specific media as a means of theorizing each faculty and its prohibition. Over the course of this itinerary, my goal is to elaborate a materialist, immanent conception of anti-Blackness and to approach persistence as an antagonistic, antimmanent, apophatic materialism.