Society of Scholars Cohort Archive
The Society of Scholars is an intellectual community of humanists of diverse generations, academic ranks, and departmental affiliations who contribute to and learn from one another's work. Each year, approximately eight faculty and three dissertation research fellowships support members of the Society of Scholars. Scholars in year-long residence at the University of Washington may be invited to participate as well. The group meets biweekly throughout the year to discuss their research in progress. 
Apply for the Fellowship (Faculty)
Apply for the Fellowship (Student)
2023 - 2024 Society of Scholars
2022 - 2023 Society of Scholars
2021 - 2022 Society of Scholars
2020 - 2021 Society of Scholars
2019 - 2020 Society of Scholars
2018 - 2019 Society of Scholars
2017 - 2018 Society of Scholars
2016 - 2017 Society of Scholars
2023 - 2024 Society of Scholars Fellow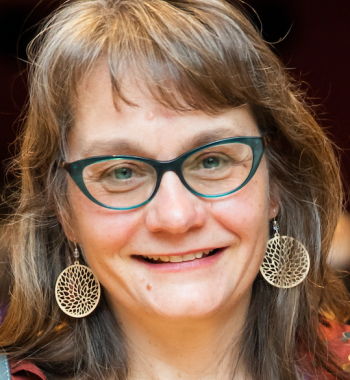 Lynn M. Thomas (she/her/hers)
Professor
A Global History of Abortion: Kenya, the United States, and Contested Technologies
This book project examines how post-Roe abortion struggles emerged from international developments since the 1970s. Abortion technologies and politics in Kenya, the United States, and elsewhere are the product of gendered and racialized contests over reproduction, health, and governance dating back decades that became increasingly entangled over time. This project will answer three questions. What international developments fueled the creation and circulation of new abortion technologies? How did African women – from patients presenting with obstetrical emergencies to feminist lawyers – make abortion a more visible issue? And why did Kenya become a battleground for the transnational pro-choice and pro-life movements?