Society of Scholars Cohort Archive
The Society of Scholars is an intellectual community of humanists of diverse generations, academic ranks, and departmental affiliations who contribute to and learn from one another's work. Each year, approximately eight faculty and three dissertation research fellowships support members of the Society of Scholars. Scholars in year-long residence at the University of Washington may be invited to participate as well. The group meets biweekly throughout the year to discuss their research in progress. 
Apply for the Fellowship (Faculty)
Apply for the Fellowship (Student)
2023 - 2024 Society of Scholars
2022 - 2023 Society of Scholars
2021 - 2022 Society of Scholars
2020 - 2021 Society of Scholars
2019 - 2020 Society of Scholars
2018 - 2019 Society of Scholars
2017 - 2018 Society of Scholars
2016 - 2017 Society of Scholars
2017 - 2018 Society of Scholars Fellow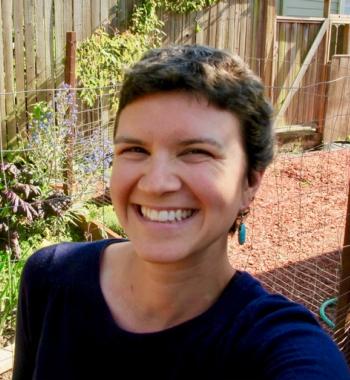 Shannon Cram (she/her/hers)
Assistant Professor
Unmaking the Bomb: Nuclear Cleanup and the Politics of Impossibility
Unmaking the Bomb explores the complex politics of remediation at Washington State's Hanford Nuclear Reservation. Home to more than two-thirds of the nation's high-level nuclear waste and the largest environmental cleanup in human history, Hanford is tasked with managing toxic materials that will long outlast the United States and its regulatory policies. This book uses a critical ethnographic approach to examine the embodied uncertainties and structural impossibilities integral to that effort.