Society of Scholars Cohort Archive
The Society of Scholars is an intellectual community of humanists of diverse generations, academic ranks, and departmental affiliations who contribute to and learn from one another's work. Each year, approximately eight faculty and three dissertation research fellowships support members of the Society of Scholars. Scholars in year-long residence at the University of Washington may be invited to participate as well. The group meets biweekly throughout the year to discuss their research in progress. 
Apply for the Fellowship (Faculty)
Apply for the Fellowship (Student)
2023 - 2024 Society of Scholars
2022 - 2023 Society of Scholars
2021 - 2022 Society of Scholars
2020 - 2021 Society of Scholars
2019 - 2020 Society of Scholars
2018 - 2019 Society of Scholars
2017 - 2018 Society of Scholars
2016 - 2017 Society of Scholars
2022 - 2023 Society of Scholars Fellow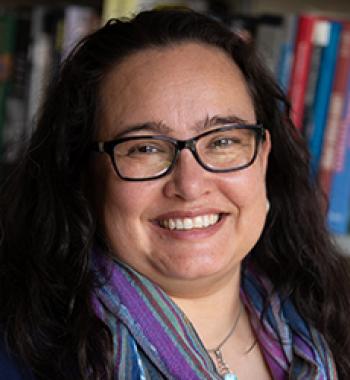 Ariana Ochoa Camacho (she/her/hers)
Assistant Professor
Sensuous Colombianidades: Racial Performance and Transnationalism in New York City
The book project Sensuous Colombianidades examines experiences of belonging in the everyday experiences of Colombian immigrants through their felt, embodied, and affective experience. This project examines migrants' cultural displays as recontextualized and created in tension with their experiences of exclusion. Through an examination of the small dramas of migrant lives, or the performative, this book documents contradictory and powerful social forces shaping immigrant life in contemporary New York City to highlight how citizenship is a naturalized and embodied performance.