Society of Scholars Cohort Archive
The Society of Scholars is an intellectual community of humanists of diverse generations, academic ranks, and departmental affiliations who contribute to and learn from one another's work. Each year, approximately eight faculty and three dissertation research fellowships support members of the Society of Scholars. Scholars in year-long residence at the University of Washington may be invited to participate as well. The group meets biweekly throughout the year to discuss their research in progress. 
Apply for the Fellowship (Faculty)
Apply for the Fellowship (Student)
2023 - 2024 Society of Scholars
2022 - 2023 Society of Scholars
2021 - 2022 Society of Scholars
2020 - 2021 Society of Scholars
2019 - 2020 Society of Scholars
2018 - 2019 Society of Scholars
2017 - 2018 Society of Scholars
2016 - 2017 Society of Scholars
2022 - 2023 Society of Scholars Fellow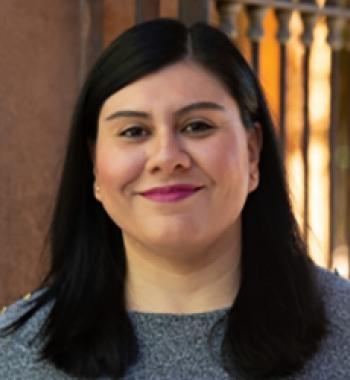 Alina Méndez (she/her/hers/ella)
Assistant Professor
From Braceros to Emigrados: Migration, Farm Labor, and Social Reproduction in the Imperial Valley-Mexicali Borderlands
From 1942 to 1964, approximately two million Mexican men worked in US agriculture under the Bracero Program. This guestworker program had long-lasting effects on the populations and economies of Mexico and the United States. The Bracero Program reactivated Mexican migration to the United States, especially the seasonal patterns of male sojourner migration it created and sustained, and it upended agriculture's prewar labor market. This project explores the socioeconomic and demographic transformations that the Bracero Program generated in a US-Mexico borderlands region. It complicates our common use of the term "cheap labor" by asking who bears the cost of low wages.