Society of Scholars Cohort Archive
The Society of Scholars is an intellectual community of humanists of diverse generations, academic ranks, and departmental affiliations who contribute to and learn from one another's work. Each year, approximately eight faculty and three dissertation research fellowships support members of the Society of Scholars. Scholars in year-long residence at the University of Washington may be invited to participate as well. The group meets biweekly throughout the year to discuss their research in progress. 
Apply for the Fellowship (Faculty)
Apply for the Fellowship (Student)
2023 - 2024 Society of Scholars
2022 - 2023 Society of Scholars
2021 - 2022 Society of Scholars
2020 - 2021 Society of Scholars
2019 - 2020 Society of Scholars
2018 - 2019 Society of Scholars
2017 - 2018 Society of Scholars
2016 - 2017 Society of Scholars
2018 - 2019 Society of Scholars Fellow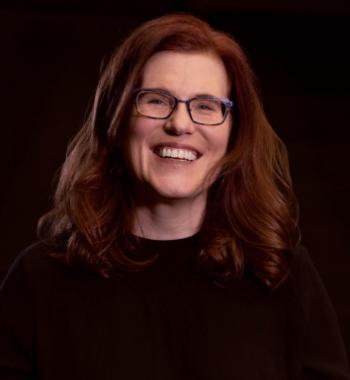 Jennifer Bean (she/her/hers)
Associate Professor
Junking Modernity: Early Cinema, Globalization, and the Question of History)
The primary aim of Junking Modernity is to assess the global recycling and repurposing of early popular cinema and media objects, as well as the series of dislocations and relocations that enable their respective viewing cultures. The film history recovered in this study thus depends on what I call "misuse value," meaning a value that resides outside of, beyond, or in distinct defiance of capitalist and colonial dictates of use and exchange.