Society of Scholars Cohort Archive
The Society of Scholars is an intellectual community of humanists of diverse generations, academic ranks, and departmental affiliations who contribute to and learn from one another's work. Each year, approximately eight faculty and three dissertation research fellowships support members of the Society of Scholars. Scholars in year-long residence at the University of Washington may be invited to participate as well. The group meets biweekly throughout the year to discuss their research in progress. 
Apply for the Fellowship (Faculty)
Apply for the Fellowship (Student)
2023 - 2024 Society of Scholars
2022 - 2023 Society of Scholars
2021 - 2022 Society of Scholars
2020 - 2021 Society of Scholars
2019 - 2020 Society of Scholars
2018 - 2019 Society of Scholars
2017 - 2018 Society of Scholars
2016 - 2017 Society of Scholars
2016 - 2017 Society of Scholars Fellow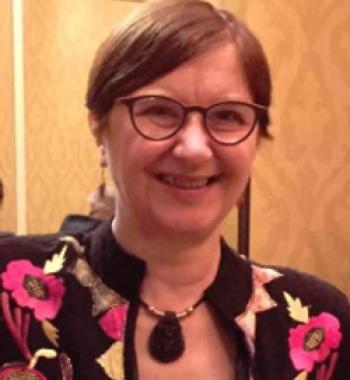 Ruby Blondell (they/them/theirs)
Professor Emerita
Helen of Troy on Screen
This project studies the representation of Helen of Troy and her story in mainstream, live-action, Anglophone film and television. It examines Helen's presence in silent film, Hollywood epic, and various television genres (science fiction, fantasy, documentary, miniseries), asking how each uses her to examine questions surrounding female beauty, sexuality, and erotic agency while engaging with the cultural authority of ancient Greece.