Society of Scholars Cohort Archive
The Society of Scholars is an intellectual community of humanists of diverse generations, academic ranks, and departmental affiliations who contribute to and learn from one another's work. Each year, approximately eight faculty and three dissertation research fellowships support members of the Society of Scholars. Scholars in year-long residence at the University of Washington may be invited to participate as well. The group meets biweekly throughout the year to discuss their research in progress. 
Apply for the Fellowship (Faculty)
Apply for the Fellowship (Student)
2023 - 2024 Society of Scholars
2022 - 2023 Society of Scholars
2021 - 2022 Society of Scholars
2020 - 2021 Society of Scholars
2019 - 2020 Society of Scholars
2018 - 2019 Society of Scholars
2017 - 2018 Society of Scholars
2016 - 2017 Society of Scholars
2020 - 2021 Society of Scholars Fellow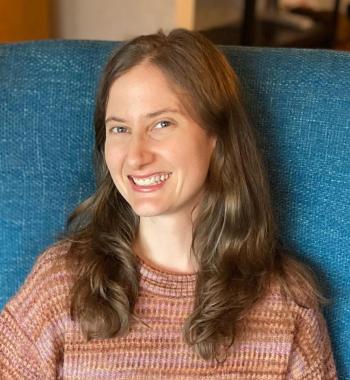 Adair Rounthwaite (she/her/hers)
Associate Professor and Chair
This Is Not My World: Art and Public Space in Socialist Zagreb                 
In 20th-century socialist Europe, public space served the goals of the state, through ideological messaging, parades and urban design. But it could also enable the exercise of personal creativity and the articulation of new identities. This is a study of artists of the 1970s and 1980s who created provocative art events in city spaces in socialist Yugoslavia. The research shows the crucial role of public space for art under state socialism, and its impact on ideas of authorship, audience, and the artwork as such. Central to the book are questions about the nature of artistic freedom and art's relationship to political context.