Society of Scholars Cohort Archive
The Society of Scholars is an intellectual community of humanists of diverse generations, academic ranks, and departmental affiliations who contribute to and learn from one another's work. Each year, approximately eight faculty and three dissertation research fellowships support members of the Society of Scholars. Scholars in year-long residence at the University of Washington may be invited to participate as well. The group meets biweekly throughout the year to discuss their research in progress. 
Apply for the Fellowship (Faculty)
Apply for the Fellowship (Student)
2023 - 2024 Society of Scholars
2022 - 2023 Society of Scholars
2021 - 2022 Society of Scholars
2020 - 2021 Society of Scholars
2019 - 2020 Society of Scholars
2018 - 2019 Society of Scholars
2017 - 2018 Society of Scholars
2016 - 2017 Society of Scholars
2022 - 2023 Society of Scholars Fellow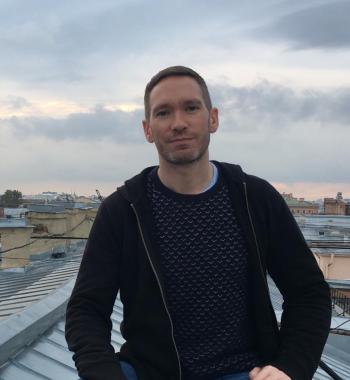 Brendan McElmeel (he/him/his)
Doctoral Candidate
Comrades in Love: Intimacy and Morality in Soviet Institutions and Everyday Life
"Comrades in Love" is a study of intimacy and morality at various levels of Soviet society—official ideology, professional discourse, everyday practice, and the spaces in between. Using published professional sources, Komsomol (Communist Youth League) and popular media, archival materials, and oral interviews, I examine the terms of debate around intimacy in the postwar decades, including what was sayable (or not) in professional and state discourse, and how people engaged with or repurposed authoritative norms.