Society of Scholars Cohort Archive
The Society of Scholars is an intellectual community of humanists of diverse generations, academic ranks, and departmental affiliations who contribute to and learn from one another's work. Each year, approximately eight faculty and three dissertation research fellowships support members of the Society of Scholars. Scholars in year-long residence at the University of Washington may be invited to participate as well. The group meets biweekly throughout the year to discuss their research in progress. 
Apply for the Fellowship (Faculty)
Apply for the Fellowship (Student)
2023 - 2024 Society of Scholars
2022 - 2023 Society of Scholars
2021 - 2022 Society of Scholars
2020 - 2021 Society of Scholars
2019 - 2020 Society of Scholars
2018 - 2019 Society of Scholars
2017 - 2018 Society of Scholars
2016 - 2017 Society of Scholars
2023 - 2024 Society of Scholars Fellow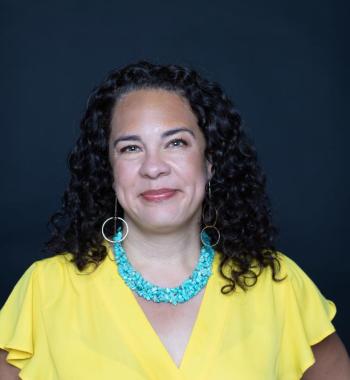 Ralina L. Joseph (she/her/hers)
Professor
Interrupting Privilege: The Promises and Perils of Talking Race and Fighting Racism
Interrupting Privilege: Radical Listening, Talking Race and Fighting Racism provides transformative solutions for the national problem of racial hurt. Our anger, guilt, inability to listen, and refusal to speak to each other get in the way of connecting authentically across race. Interrupting Privilege teaches readers how to both share and listen to others' racial hurt and then connects those stories to structures and histories of racial discrimination; the book guides readers to recognize their own positions of discrimination and power, and how to construct meaningful action steps for change.