Society of Scholars Cohort Archive
The Society of Scholars is an intellectual community of humanists of diverse generations, academic ranks, and departmental affiliations who contribute to and learn from one another's work. Each year, approximately eight faculty and three dissertation research fellowships support members of the Society of Scholars. Scholars in year-long residence at the University of Washington may be invited to participate as well. The group meets biweekly throughout the year to discuss their research in progress. 
Apply for the Fellowship (Faculty)
Apply for the Fellowship (Student)
2023 - 2024 Society of Scholars
2022 - 2023 Society of Scholars
2021 - 2022 Society of Scholars
2020 - 2021 Society of Scholars
2019 - 2020 Society of Scholars
2018 - 2019 Society of Scholars
2017 - 2018 Society of Scholars
2016 - 2017 Society of Scholars
2016 - 2017 Society of Scholars Fellow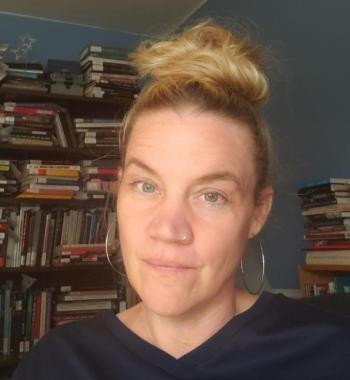 Amanda Swarr (she/her/hers)
Associate Professor
Forcing Sex: Violent Contestations over South African Masculinities
Forcing Sex is a book project focused on causes and representations of sexual violence in South Africa. Unlike other work in Masculinity Studies, it is concerned with disruptions to masculinities by those who do not identify as men. Addressing public assaults of women, "corrective" rape of lesbians, debates over intersexuality, and sexual assaults of children, this work analyzes violence enforcing the boundaries of gender, theorizing racialized masculinities to provide insight into how to confront gendered violence.