Society of Scholars Cohort Archive
The Society of Scholars is an intellectual community of humanists of diverse generations, academic ranks, and departmental affiliations who contribute to and learn from one another's work. Each year, approximately eight faculty and three dissertation research fellowships support members of the Society of Scholars. Scholars in year-long residence at the University of Washington may be invited to participate as well. The group meets biweekly throughout the year to discuss their research in progress. 
Apply for the Fellowship (Faculty)
Apply for the Fellowship (Student)
2023 - 2024 Society of Scholars
2022 - 2023 Society of Scholars
2021 - 2022 Society of Scholars
2020 - 2021 Society of Scholars
2019 - 2020 Society of Scholars
2018 - 2019 Society of Scholars
2017 - 2018 Society of Scholars
2016 - 2017 Society of Scholars
2021 - 2022 Society of Scholars Fellow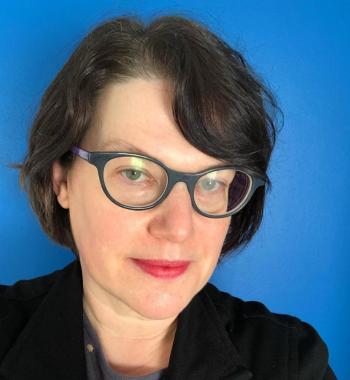 Leigh Mercer (she/her/hers)
Associate Professor
Identity by Design: The Role of Catalan Nationalism in Barcelona's Touristic and Cultural Productions
Identity by Design examines how Barcelona has become a crucible of Catalan identity in the new millennium, where competing images of what it means to be Catalan—as both a historical identity and consumerist brand—play out within and against the broader context of Spain's nation-building project. Engaging with various modes of Barcelona's popular, consumerist, and especially touristic culture, this book maps the role these cultural productions have had in creating and promoting Catalan 'difference,' with the overarching goal of understanding the very materiality of the present-day Catalan nationalist project.