Society of Scholars Cohort Archive
The Society of Scholars is an intellectual community of humanists of diverse generations, academic ranks, and departmental affiliations who contribute to and learn from one another's work. Each year, approximately eight faculty and three dissertation research fellowships support members of the Society of Scholars. Scholars in year-long residence at the University of Washington may be invited to participate as well. The group meets biweekly throughout the year to discuss their research in progress. 
Apply for the Fellowship (Faculty)
Apply for the Fellowship (Student)
2023 - 2024 Society of Scholars
2022 - 2023 Society of Scholars
2021 - 2022 Society of Scholars
2020 - 2021 Society of Scholars
2019 - 2020 Society of Scholars
2018 - 2019 Society of Scholars
2017 - 2018 Society of Scholars
2016 - 2017 Society of Scholars
2023 - 2024 Society of Scholars Fellow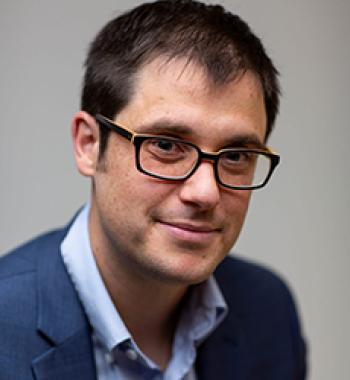 P. Joshua Griffin (he/him/his)
Assistant Professor
Kivalina's Horizons: Iñupiaq Resurgence in an Age of Climate Change
This book project draws on twelve years of collaborative knowledge production with Kivalina—a 500-person Iñupiaq community in Northwest Alaska, located on a barrier island at the edge of the Chukchi Sea. Combining environmental history and contemporary ethnography, Kivalina's Horizons situates the disruptions of Arctic climate change in the context of ongoing colonialism, extractive capitalism, and Indigenous resurgence practices. At the intersection of Indigenous studies, environmental humanities, and critical anthropology, the book especially attends to the ways in which community members are sustaining, restoring, and strengthening crucial ecological and social relationships amid the intensifying disruptions of the Anthropocene.