Society of Scholars Cohort Archive
The Society of Scholars is an intellectual community of humanists of diverse generations, academic ranks, and departmental affiliations who contribute to and learn from one another's work. Each year, approximately eight faculty and three dissertation research fellowships support members of the Society of Scholars. Scholars in year-long residence at the University of Washington may be invited to participate as well. The group meets biweekly throughout the year to discuss their research in progress. 
Apply for the Fellowship (Faculty)
Apply for the Fellowship (Student)
2023 - 2024 Society of Scholars
2022 - 2023 Society of Scholars
2021 - 2022 Society of Scholars
2020 - 2021 Society of Scholars
2019 - 2020 Society of Scholars
2018 - 2019 Society of Scholars
2017 - 2018 Society of Scholars
2016 - 2017 Society of Scholars
2020 - 2021 Society of Scholars Fellow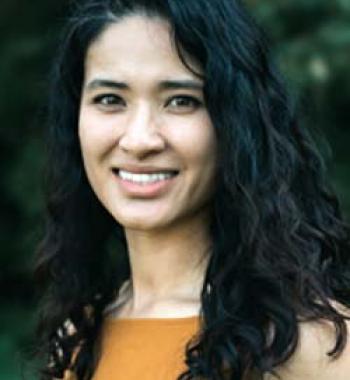 Linh Thủy Nguyễn (she/her/hers)
Assistant Professor
Generations After: Making the Refugee Family and the Intergenerational Memory of the Vietnam War
This project traces the role of family in the racialization of Vietnamese refugees and the history of the Vietnam War. Vietnamese refugees arriving in 1975 are the most studied population in the sociology of immigration, providing significant data for theorists of assimilation to assess the rate and success of the Vietnamese as new Americans. This project analyzes the work that family does in sociology of immigration and second-generation literatures, as competing knowledge projects about the history and legacy of the war.