Society of Scholars Cohort Archive
The Society of Scholars is an intellectual community of humanists of diverse generations, academic ranks, and departmental affiliations who contribute to and learn from one another's work. Each year, approximately eight faculty and three dissertation research fellowships support members of the Society of Scholars. Scholars in year-long residence at the University of Washington may be invited to participate as well. The group meets biweekly throughout the year to discuss their research in progress. 
Apply for the Fellowship (Faculty)
Apply for the Fellowship (Student)
2023 - 2024 Society of Scholars
2022 - 2023 Society of Scholars
2021 - 2022 Society of Scholars
2020 - 2021 Society of Scholars
2019 - 2020 Society of Scholars
2018 - 2019 Society of Scholars
2017 - 2018 Society of Scholars
2016 - 2017 Society of Scholars
2016 - 2017 Society of Scholars Fellow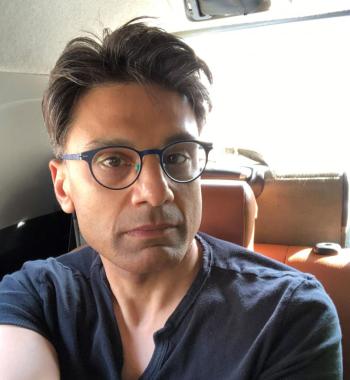 Chandan Reddy (he/him/his)
Associate Professor
Marriage in Our Time
Less than six months ago gays and lesbians gained the right to marriage in the United States, marking a sea change in U.S. history, culture, and law nearly without precedent. The culmination of the marriage equality movement, the legalization of gay marriage was widely celebrated. Amidst these celebrations and even the many denunciations of marriage equality, nearly entirely absent in the media as much as in academia is an assessment of the meaning of marriage at this historical moment. What exactly was won? What is marriage in our time and how do we go about knowing it? "Marriage in Our Time: Race, Rights, and the Meaning of Equality" is a timely cross-over academic work that answers these questions.