Society of Scholars Cohort Archive
The Society of Scholars is an intellectual community of humanists of diverse generations, academic ranks, and departmental affiliations who contribute to and learn from one another's work. Each year, approximately eight faculty and three dissertation research fellowships support members of the Society of Scholars. Scholars in year-long residence at the University of Washington may be invited to participate as well. The group meets biweekly throughout the year to discuss their research in progress. 
Apply for the Fellowship (Faculty)
Apply for the Fellowship (Student)
2023 - 2024 Society of Scholars
2022 - 2023 Society of Scholars
2021 - 2022 Society of Scholars
2020 - 2021 Society of Scholars
2019 - 2020 Society of Scholars
2018 - 2019 Society of Scholars
2017 - 2018 Society of Scholars
2016 - 2017 Society of Scholars
2019 - 2020 Society of Scholars Fellow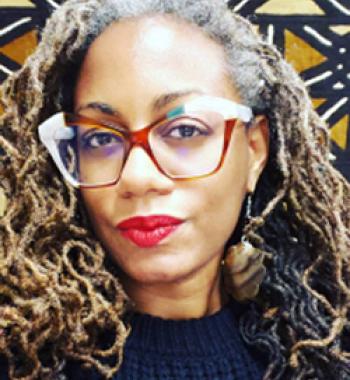 La TaSha Levy (she/her/hers)
Assistant Professor
Race Matters in the GOP
Race Matters in the GOP explores a dramatic shift in Black Republican politics from liberal to conservative in the aftermath of the Civil Rights Movement. Using presidential archives and organizational records, I explore Black Republican strategies to advocate African American interests within a Republican framework as conservatives clamored for power within the GOP. I argue that the cultivation of Black political conservatives in the 1980s and beyond represented a radical break from a longstanding tradition of Black Republican advocacy for civil rights and racial equality.