Society of Scholars Cohort Archive
The Society of Scholars is an intellectual community of humanists of diverse generations, academic ranks, and departmental affiliations who contribute to and learn from one another's work. Each year, approximately eight faculty and three dissertation research fellowships support members of the Society of Scholars. Scholars in year-long residence at the University of Washington may be invited to participate as well. The group meets biweekly throughout the year to discuss their research in progress. 
Apply for the Fellowship (Faculty)
Apply for the Fellowship (Student)
2023 - 2024 Society of Scholars
2022 - 2023 Society of Scholars
2021 - 2022 Society of Scholars
2020 - 2021 Society of Scholars
2019 - 2020 Society of Scholars
2018 - 2019 Society of Scholars
2017 - 2018 Society of Scholars
2016 - 2017 Society of Scholars
2021 - 2022 Society of Scholars Fellow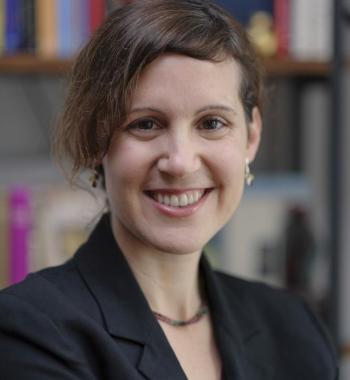 Mika Ahuvia (she/her/hers)
Associate Professor
Beyond the Rabbis: An Inclusive History of Ancient Jews
A paradox exists in the study of Jewish history: the story of the foundation of Judaism is rabbinic-centric even as scholars acknowledge that the rabbis were marginal through the tenth century (representing, at most, 5% of Jews in late antiquity). What does a non-institutional historical account of ancient Judaism look like? My research seeks to provide an answer, offering a fresh and more inclusive history that takes into account diasporic, archaeological, liturgical, and ritual-magical evidence.