Society of Scholars Cohort Archive
The Society of Scholars is an intellectual community of humanists of diverse generations, academic ranks, and departmental affiliations who contribute to and learn from one another's work. Each year, approximately eight faculty and three dissertation research fellowships support members of the Society of Scholars. Scholars in year-long residence at the University of Washington may be invited to participate as well. The group meets biweekly throughout the year to discuss their research in progress. 
Apply for the Fellowship (Faculty)
Apply for the Fellowship (Student)
2023 - 2024 Society of Scholars
2022 - 2023 Society of Scholars
2021 - 2022 Society of Scholars
2020 - 2021 Society of Scholars
2019 - 2020 Society of Scholars
2018 - 2019 Society of Scholars
2017 - 2018 Society of Scholars
2016 - 2017 Society of Scholars
2016 - 2017 Society of Scholars Fellow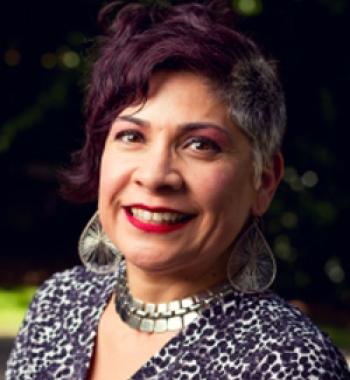 Michelle Habell-Pallán (she/her/hers)
Professor
Beat Migration: Sounds of Cultural Citizenship
Beat Migration intervenes in nativist discourses that question the national belonging of Latinos. It offers the first comprehensive study of Latino cultural citizenship embedded in the potent site of popular music. As a transmedia project that migrates from traditional text-based research, to museum exhibit, to digital platform, and returns to text-based scholarship, the book provides a model for contemplating how the content of research relates to the form of its dissemination.