Society of Scholars Cohort Archive
The Society of Scholars is an intellectual community of humanists of diverse generations, academic ranks, and departmental affiliations who contribute to and learn from one another's work. Each year, approximately eight faculty and three dissertation research fellowships support members of the Society of Scholars. Scholars in year-long residence at the University of Washington may be invited to participate as well. The group meets biweekly throughout the year to discuss their research in progress. 
Apply for the Fellowship (Faculty)
Apply for the Fellowship (Student)
2023 - 2024 Society of Scholars
2022 - 2023 Society of Scholars
2021 - 2022 Society of Scholars
2020 - 2021 Society of Scholars
2019 - 2020 Society of Scholars
2018 - 2019 Society of Scholars
2017 - 2018 Society of Scholars
2016 - 2017 Society of Scholars
2019 - 2020 Society of Scholars Fellow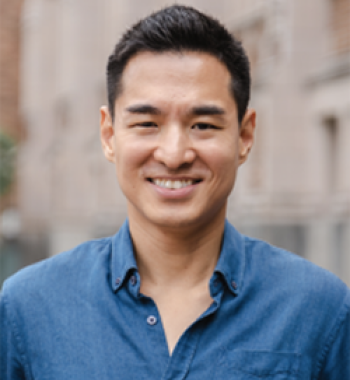 Jang Wook Huh (he/him/his)
Assistant Professor
Transpacific Encounters: Race and Radicalism in the Making of "Afro-Korean" Literature
My project traces the significant alliance between African American and Korean writers in the twentieth century. Drawing on a diverse range of archives, including U.S. missionary documents, declassified government files, and military records, as well as literary and cultural texts, my project argues for political connections between black liberation struggles in the United States and anticolonial movements in Korea that resisted Japanese colonization (1910-1945) and U.S. military intervention (1945-1953). By bridging African American and Korean studies, I show how minority writers constituted a liberal modernity for human freedom through shared notions of dispossession.