Society of Scholars Cohort Archive
The Society of Scholars is an intellectual community of humanists of diverse generations, academic ranks, and departmental affiliations who contribute to and learn from one another's work. Each year, approximately eight faculty and three dissertation research fellowships support members of the Society of Scholars. Scholars in year-long residence at the University of Washington may be invited to participate as well. The group meets biweekly throughout the year to discuss their research in progress. 
Apply for the Fellowship (Faculty)
Apply for the Fellowship (Student)
2023 - 2024 Society of Scholars
2022 - 2023 Society of Scholars
2021 - 2022 Society of Scholars
2020 - 2021 Society of Scholars
2019 - 2020 Society of Scholars
2018 - 2019 Society of Scholars
2017 - 2018 Society of Scholars
2016 - 2017 Society of Scholars
2017 - 2018 Society of Scholars Fellow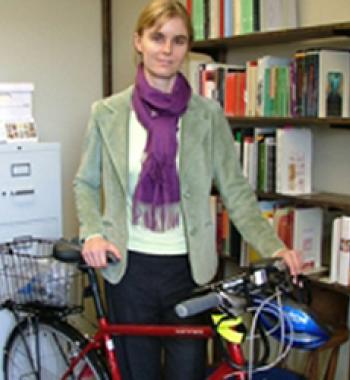 Susan Gaylard (she/her/hers)
Associate Professor of Italian
Beautiful Monsters: Erasing Women from Renaissance Histories
In the 16th century, images of women vanished from European history books. My project links this disappearance with new print technologies that transformed images from idealized models into scientific evidence. This way of reading images was incompatible with the racy or mythological aspects of many famous women's lives. As historiography embraced scientific fact, the legendary beauty of these women troubled assumptions that wickedness was visible. Worse still, lifelike print images could make even chaste women seem too available.