Society of Scholars Cohort Archive
The Society of Scholars is an intellectual community of humanists of diverse generations, academic ranks, and departmental affiliations who contribute to and learn from one another's work. Each year, approximately eight faculty and three dissertation research fellowships support members of the Society of Scholars. Scholars in year-long residence at the University of Washington may be invited to participate as well. The group meets biweekly throughout the year to discuss their research in progress. 
Apply for the Fellowship (Faculty)
Apply for the Fellowship (Student)
2023 - 2024 Society of Scholars
2022 - 2023 Society of Scholars
2021 - 2022 Society of Scholars
2020 - 2021 Society of Scholars
2019 - 2020 Society of Scholars
2018 - 2019 Society of Scholars
2017 - 2018 Society of Scholars
2016 - 2017 Society of Scholars
2016 - 2017 Society of Scholars Fellow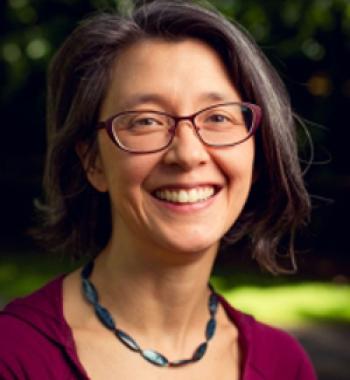 Sasha Su-Ling Welland (she/her/hers)
Associate Professor
Cancer Aesthetics: A Feminist Manifesto on the Meantime of Life and Death
Cancer Aesthetics juxtaposes the feminization of U.S. cancer culture under neoliberal management of chronic crisis with feminist responses that take up the "social fact" of cancer as a way to think about and protest broader social conditions. An assembled archive of feminist cancer scholarship and cultural production serves as contextual history for an ethnographic account of how patients and caregivers narrate, visualize, and theorize embodied and gendered encounters with cancer. This interdisciplinary inquiry into the counter-aesthetics of those who inhabit cancer's chronic meantime of life and death asks not how art can palliate but how it gives form and power to activist responses to the inadequacies of contemporary cancer management.