Society of Scholars Cohort Archive
The Society of Scholars is an intellectual community of humanists of diverse generations, academic ranks, and departmental affiliations who contribute to and learn from one another's work. Each year, approximately eight faculty and three dissertation research fellowships support members of the Society of Scholars. Scholars in year-long residence at the University of Washington may be invited to participate as well. The group meets biweekly throughout the year to discuss their research in progress. 
Apply for the Fellowship (Faculty)
Apply for the Fellowship (Student)
2023 - 2024 Society of Scholars
2022 - 2023 Society of Scholars
2021 - 2022 Society of Scholars
2020 - 2021 Society of Scholars
2019 - 2020 Society of Scholars
2018 - 2019 Society of Scholars
2017 - 2018 Society of Scholars
2016 - 2017 Society of Scholars
2022 - 2023 Society of Scholars Fellow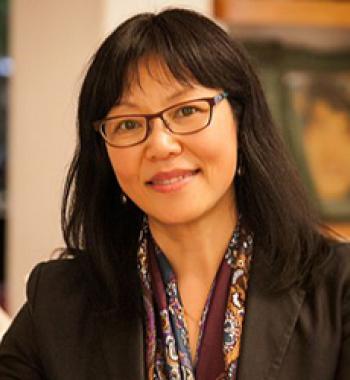 Madeleine Yue Dong (she/her/hers)
Professor
Dust of Revolution: The Story of Lingke and Baoshu
Madeleine Dong is working on a book about the lives of Lingke (1928-2014) and Baoshu (1926-2008), who lived through the most tumultuous half-century of modern Chinese history. Based on rich and unique archival materials, the book looks at these individuals' experiences from three perspectives: below, above, and with historical distance. Dong tries to give names to the nameless in modern Chinese history and ensure that the experiences of ordinary Chinese are not swallowed up in the grand narrative of the revolution.