Society of Scholars Cohort Archive
The Society of Scholars is an intellectual community of humanists of diverse generations, academic ranks, and departmental affiliations who contribute to and learn from one another's work. Each year, approximately eight faculty and three dissertation research fellowships support members of the Society of Scholars. Scholars in year-long residence at the University of Washington may be invited to participate as well. The group meets biweekly throughout the year to discuss their research in progress. 
Apply for the Fellowship (Faculty)
Apply for the Fellowship (Student)
2023 - 2024 Society of Scholars
2022 - 2023 Society of Scholars
2021 - 2022 Society of Scholars
2020 - 2021 Society of Scholars
2019 - 2020 Society of Scholars
2018 - 2019 Society of Scholars
2017 - 2018 Society of Scholars
2016 - 2017 Society of Scholars
2023 - 2024 Society of Scholars Fellow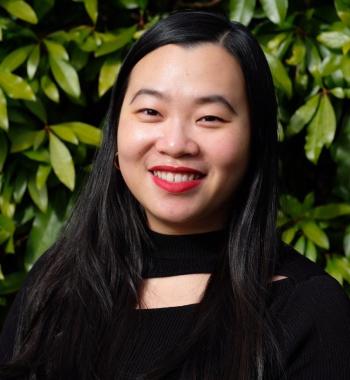 Christina Yuen Zi Chung (she/her/hers)
Doctoral Candidate
At the Seams of the World: Gender and Decoloniality in Hong Kong Contemporary Art
At the Seams of the World examines the overlooked relationship between gender and decoloniality in Hong Kong that is visualized through transcultural and translingual examinations of contemporary art. Countering the marginal status of gender-related discourse in Hong Kong, this project unearths its political centrality by relating gender to Hong Kong's colonial conditions and articulates how contemporary art visualizes decolonial practices of gender—illuminating alternative horizons for a city at the heart of global, competing capitalisms.