Society of Scholars Cohort Archive
The Society of Scholars is an intellectual community of humanists of diverse generations, academic ranks, and departmental affiliations who contribute to and learn from one another's work. Each year, approximately eight faculty and three dissertation research fellowships support members of the Society of Scholars. Scholars in year-long residence at the University of Washington may be invited to participate as well. The group meets biweekly throughout the year to discuss their research in progress. 
Apply for the Fellowship (Faculty)
Apply for the Fellowship (Student)
2023 - 2024 Society of Scholars
2022 - 2023 Society of Scholars
2021 - 2022 Society of Scholars
2020 - 2021 Society of Scholars
2019 - 2020 Society of Scholars
2018 - 2019 Society of Scholars
2017 - 2018 Society of Scholars
2016 - 2017 Society of Scholars
2018 - 2019 Society of Scholars Fellow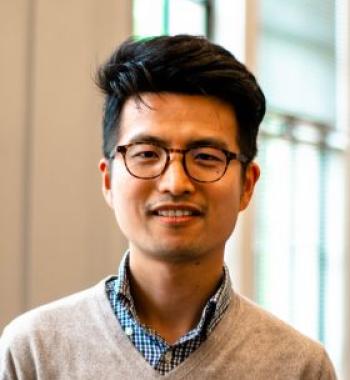 Xiaoshun Zeng (he/him/his)
Doctoral Candidate
Diagnosing Minorities: Ethnic Hygiene and Nation-state Building in the Early People's Republic of China (1949-1964)
How and why did ethnicity matter in health care? Centering on the idea of "ethnic hygiene," my research examines how and why ethnicity mattered in China's public health projects in the ethnic minority regions during the early Socialist era (1949-1964). I argue that ethnic hygiene was part of the Chinese Communist Party's "civilizing mission" towards the ethnic minorities, which aimed at legitimizing and consolidating the Communist Party's control in the ethnic frontier regions and therefore building China into a multiethnic nation-state.