Society of Scholars Cohort Archive
The Society of Scholars is an intellectual community of humanists of diverse generations, academic ranks, and departmental affiliations who contribute to and learn from one another's work. Each year, approximately eight faculty and three dissertation research fellowships support members of the Society of Scholars. Scholars in year-long residence at the University of Washington may be invited to participate as well. The group meets biweekly throughout the year to discuss their research in progress. 
Apply for the Fellowship (Faculty)
Apply for the Fellowship (Student)
2023 - 2024 Society of Scholars
2022 - 2023 Society of Scholars
2021 - 2022 Society of Scholars
2020 - 2021 Society of Scholars
2019 - 2020 Society of Scholars
2018 - 2019 Society of Scholars
2017 - 2018 Society of Scholars
2016 - 2017 Society of Scholars
2021 - 2022 Society of Scholars Fellow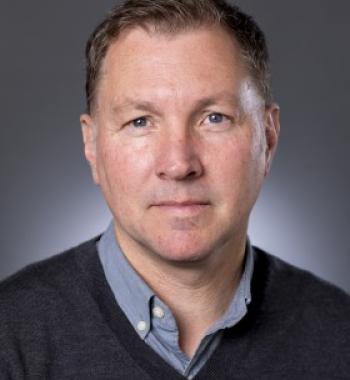 Rich Watts (he/him/his)
Associate Professor
Reclaimed Waters: Literary History, Translation, and Resource Decolonization in the Francophone Post/colonial World
Aiming to intervene in the fields of ecocriticism/environmental humanities, francophone post/colonial studies, and literary/cultural history, Reclaimed Waters considers fundamental changes in relation to life's most crucial element, fresh water,  in literature and other cultural forms from formerly or presently colonized spaces in the French sphere of influence in the Caribbean, the Maghreb, sub-Saharan Africa, and Southeast Asia. More to the point, it details the cultural effects that these changes produce in places contending with the legacies of the French imperial project.