Society of Scholars Cohort Archive
The Society of Scholars is an intellectual community of humanists of diverse generations, academic ranks, and departmental affiliations who contribute to and learn from one another's work. Each year, approximately eight faculty and three dissertation research fellowships support members of the Society of Scholars. Scholars in year-long residence at the University of Washington may be invited to participate as well. The group meets biweekly throughout the year to discuss their research in progress. 
Apply for the Fellowship (Faculty)
Apply for the Fellowship (Student)
2023 - 2024 Society of Scholars
2022 - 2023 Society of Scholars
2021 - 2022 Society of Scholars
2020 - 2021 Society of Scholars
2019 - 2020 Society of Scholars
2018 - 2019 Society of Scholars
2017 - 2018 Society of Scholars
2016 - 2017 Society of Scholars
2020 - 2021 Society of Scholars Fellow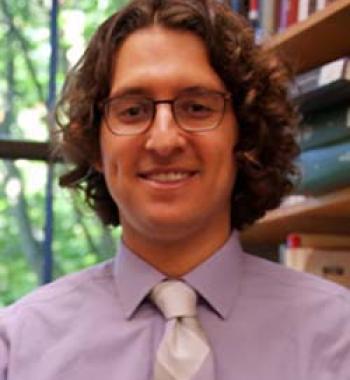 Devin Naar (he/him/his)
Associate Professor
Another Race Problem: Sephardic Jews, Race, and Migration in the American Empire              
Another Race Problem not only brings to light the invisible experiences of Jews from the Ottoman Empire (Sephardic Jews) who came to the US during the twentieth century. Drawing on archival sources in nine languages, it also overturns the myth of American (Jewish) exceptionalism by reevaluating the American racial imagination, classification schemas, and immigration and justice systems: how they worked—and when, why, and how they broke down.