Society of Scholars Cohort Archive
The Society of Scholars is an intellectual community of humanists of diverse generations, academic ranks, and departmental affiliations who contribute to and learn from one another's work. Each year, approximately eight faculty and three dissertation research fellowships support members of the Society of Scholars. Scholars in year-long residence at the University of Washington may be invited to participate as well. The group meets biweekly throughout the year to discuss their research in progress. 
Apply for the Fellowship (Faculty)
Apply for the Fellowship (Student)
2023 - 2024 Society of Scholars
2022 - 2023 Society of Scholars
2021 - 2022 Society of Scholars
2020 - 2021 Society of Scholars
2019 - 2020 Society of Scholars
2018 - 2019 Society of Scholars
2017 - 2018 Society of Scholars
2016 - 2017 Society of Scholars
2019 - 2020 Society of Scholars Fellow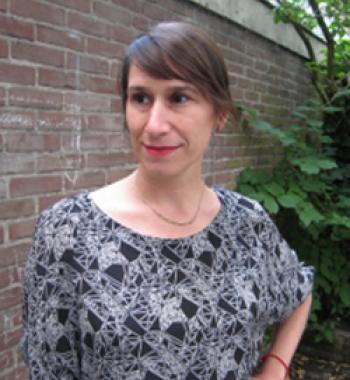 Jenna Grant (she/her/hers)
Assistant Professor
Fixing the Image: Medical Imaging in Phnom Penh
Fixing the Image examines recent accounts of technology, images, and medicine by way of a detailed ethnography of medical imaging in Phnom Penh, Cambodia. Playing with multiple senses of the term 'fix', it explores practices of (self)definition, care, and repair of health, health systems, and the nation. The tempo of techno-modernity, the abrupt making present and absent of technologies in Cambodia, is significant for how imaging services have been taken up unevenly and with ardor.