Society of Scholars Cohort Archive
The Society of Scholars is an intellectual community of humanists of diverse generations, academic ranks, and departmental affiliations who contribute to and learn from one another's work. Each year, approximately eight faculty and three dissertation research fellowships support members of the Society of Scholars. Scholars in year-long residence at the University of Washington may be invited to participate as well. The group meets biweekly throughout the year to discuss their research in progress. 
Apply for the Fellowship (Faculty)
Apply for the Fellowship (Student)
2023 - 2024 Society of Scholars
2022 - 2023 Society of Scholars
2021 - 2022 Society of Scholars
2020 - 2021 Society of Scholars
2019 - 2020 Society of Scholars
2018 - 2019 Society of Scholars
2017 - 2018 Society of Scholars
2016 - 2017 Society of Scholars
2023 - 2024 Society of Scholars Fellow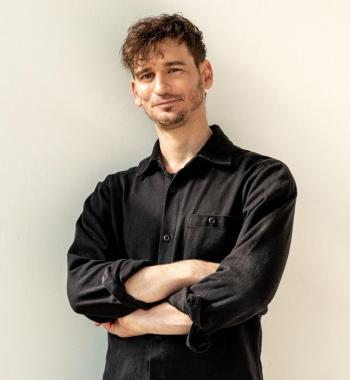 James Pierce (he/him/his)
Assistant Professor
Design Speculations: The Real Uses of Unrealized Things
In design studies, the drawings, models, and prototypes that designers make are typically understood as representational plans and in-progress forms. These "as-yet unrealized" things are grasped as instrumental tools for the progressional development and production of so-called real, working technologies. Extending recent writings on speculative design, this book shifts focus onto the multiplicity of ways that unrealized designs offer real and compelling uses because, not in spite of their failure to fully actualize.