Reimagining the PhD Scholars Archive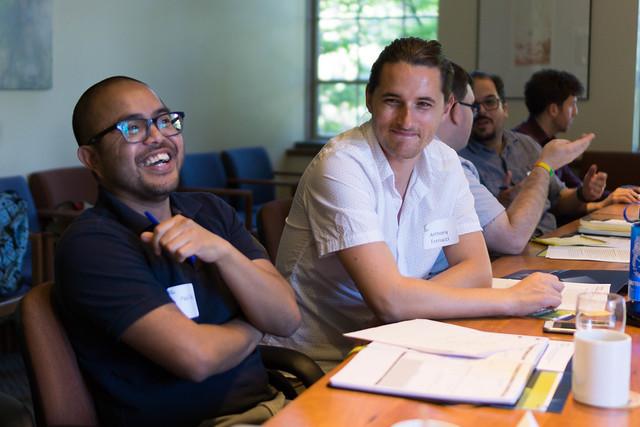 In July 2015, the Simpson Center launched Reimagining the Humanities PhD and Reaching New Publics with the generous support of The Andrew W. Mellon Foundation. The conviction animating this initiative was that doctoral education, especially at a public university, must be guided by a capacious vision of its fundamental purpose: to contribute to the public good. From 2015-2021, the program prepared UW doctoral students in the humanities for this task by meaningfully connecting them to the diverse, access-oriented institutions of higher education in the Seattle District community colleges, and by supporting the development of both doctoral students' public projects and publicly engaged graduate seminars taught by UW faculty in the humanities. Find out more about our programming below.
2021 - 2022 Reimagining the PhD Scholars
2020 - 2021 Reimagining the PhD Scholars
2019 - 2020 Reimagining the PhD Scholars
2018 - 2019 Reimagining the PhD Scholars
2017 - 2018 Reimagining the PhD Scholars
2016 - 2017 Reimagining the PhD Scholars
2015 - 2016 Reimagining the PhD Scholars
2020 - 2021 Reimagining the Humanities PhD Scholar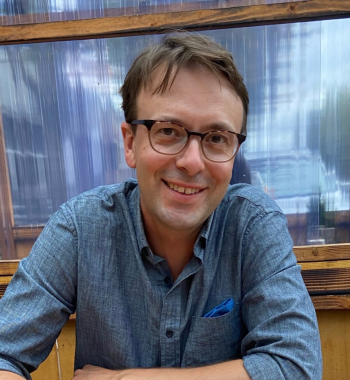 Jesse Oak Taylor (he/him/his)
Director, Undergraduate Programs and Associate Professor
Ecocriticism
Jesse Oak Taylor's seminar (developed in partnership with Stephanie Clare) will offer an introduction to the methods and practice of ecocriticism. The organizing principle of this seminar will be ecocriticism as opposed to more open-ended terms like "the environmental humanities" in part because it foregrounds the political and ethical practice of criticism. "Eco" has its roots in "oikos," or dwelling. Hence, "ecocriticism" is not simply a method of interpreting texts or other cultural artifacts, but rather of dwelling critically. We will devote particular attention to the question of what it means to practice ecocriticism in this particular geohistorical context, and how our analyses operate across multiple intersecting scales, from the particularities of a given text or class discussion to the "deep time" of the planet. Our attention will be focused, however, on what it means to "do" ecocriticism in Seattle. Discussions will include the history of environmental activism in the Pacific Northwest as well as histories of settler colonialism, how continental designations such as Pacific Rim or Ring of Fire might intersect (or depart from) other modes of organizing literary study, and the close proximity of urban and "wilderness" ecosystems in the region. The course will also include opportunities for fieldwork, both independently and in groups.