Reimagining the PhD Scholars Archive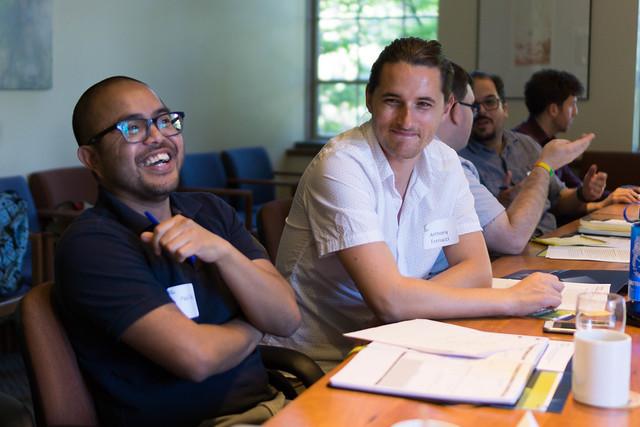 In July 2015, the Simpson Center launched Reimagining the Humanities PhD and Reaching New Publics with the generous support of The Andrew W. Mellon Foundation. The conviction animating this initiative was that doctoral education, especially at a public university, must be guided by a capacious vision of its fundamental purpose: to contribute to the public good. From 2015-2021, the program prepared UW doctoral students in the humanities for this task by meaningfully connecting them to the diverse, access-oriented institutions of higher education in the Seattle District community colleges, and by supporting the development of both doctoral students' public projects and publicly engaged graduate seminars taught by UW faculty in the humanities. Find out more about our programming below.
2021 - 2022 Reimagining the PhD Scholars
2020 - 2021 Reimagining the PhD Scholars
2019 - 2020 Reimagining the PhD Scholars
2018 - 2019 Reimagining the PhD Scholars
2017 - 2018 Reimagining the PhD Scholars
2016 - 2017 Reimagining the PhD Scholars
2015 - 2016 Reimagining the PhD Scholars
2017 - 2018 Reimagining the Humanities PhD Scholar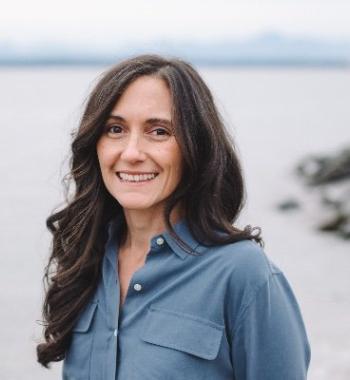 Lauren Drakopulos (she/her/hers)
Postdoctoral Fellow
See Shanties: Carto-visual Narrative in Public Science
This is a collaborative story-mapping project done in partnership with the Washington Sea Grant. It is motivated by the following questions: 1) What can carto-visual narrative (storytelling through mapping) offer as a storytelling device in public science? 2) What stories are told by conservation organizations and how are they accountable to place? The digital map will be a public facing product depicting the Sea Grant's marine outreach programs throughout the state while also telling the story of the environmental concerns those program seek to address. I will also conduct a discourse-analysis on the map content to understand how narratives in science communications are formed and how they produce social understanding of environmental issues.