Reimagining the PhD Scholars Archive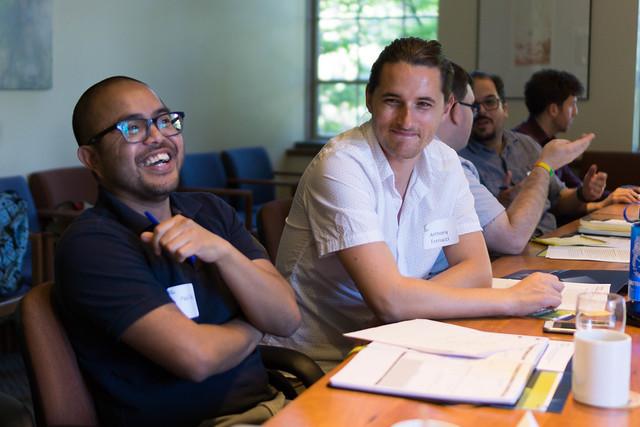 In July 2015, the Simpson Center launched Reimagining the Humanities PhD and Reaching New Publics with the generous support of The Andrew W. Mellon Foundation. The conviction animating this initiative was that doctoral education, especially at a public university, must be guided by a capacious vision of its fundamental purpose: to contribute to the public good. From 2015-2021, the program prepared UW doctoral students in the humanities for this task by meaningfully connecting them to the diverse, access-oriented institutions of higher education in the Seattle District community colleges, and by supporting the development of both doctoral students' public projects and publicly engaged graduate seminars taught by UW faculty in the humanities. Find out more about our programming below.
2021 - 2022 Reimagining the PhD Scholars
2020 - 2021 Reimagining the PhD Scholars
2019 - 2020 Reimagining the PhD Scholars
2018 - 2019 Reimagining the PhD Scholars
2017 - 2018 Reimagining the PhD Scholars
2016 - 2017 Reimagining the PhD Scholars
2015 - 2016 Reimagining the PhD Scholars
2020 - 2021 Reimagining the Humanities PhD Scholar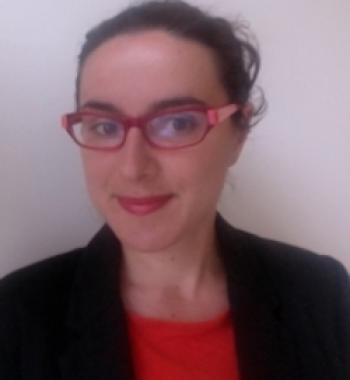 Stephanie Clare (she/her/hers)
Assistant Professor
Feminist and Queer Publics
Stephanie Clare's seminar (developed in partnership with Jesse Oak Taylor) surveys contemporary public-facing writing in feminist and queer studies, highlighting writing in multiple forms and modes including blogs, websites, op-eds, monographs (including "auto-theory"), and essays. It foregrounds scholars in the field who are explicitly interested in engaging beyond the academy, both by bringing their work to non-academic publics and also by joining and building communities of thinkers that are not based in the academy. Students will explore public-facing platforms and public-facing initiatives such as the Op-Ed project, The Conversation, Signs' "Ask a Feminist" series, Wikipedia Edit-a-Thons, Public Books, the NYC Trans Oral History Project, and NYU Press's Think Broadly series. The course also will task students with practicing forms of public-facing writing, primarily through a course blog that features responses to readings, co-authored essays that will be submitted for publication, and short pieces of "auto-theory." Students will consider what it means to produce literary and cultural criticism in community, and further venture to other sites of feminist/queer engagement to consider writing in the context of activist organizations such as "Queers for Economic Justice," the "National Domestic Workers Alliance," and Black Lives Matter.