Reimagining the PhD Scholars Archive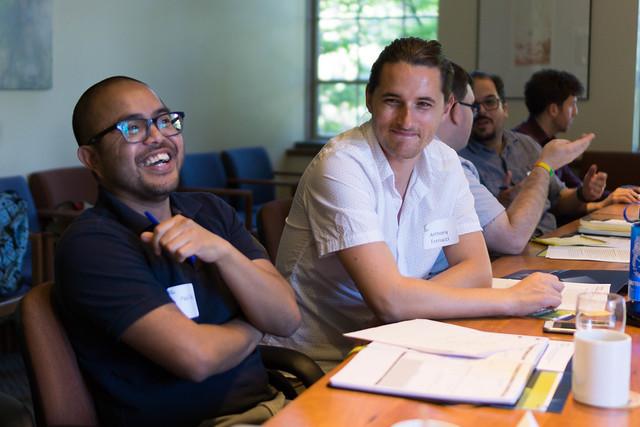 In July 2015, the Simpson Center launched Reimagining the Humanities PhD and Reaching New Publics with the generous support of The Andrew W. Mellon Foundation. The conviction animating this initiative was that doctoral education, especially at a public university, must be guided by a capacious vision of its fundamental purpose: to contribute to the public good. From 2015-2021, the program prepared UW doctoral students in the humanities for this task by meaningfully connecting them to the diverse, access-oriented institutions of higher education in the Seattle District community colleges, and by supporting the development of both doctoral students' public projects and publicly engaged graduate seminars taught by UW faculty in the humanities. Find out more about our programming below.
2021 - 2022 Reimagining the PhD Scholars
2020 - 2021 Reimagining the PhD Scholars
2019 - 2020 Reimagining the PhD Scholars
2018 - 2019 Reimagining the PhD Scholars
2017 - 2018 Reimagining the PhD Scholars
2016 - 2017 Reimagining the PhD Scholars
2015 - 2016 Reimagining the PhD Scholars
2021 - 2022 Reimagining the Humanities PhD Scholar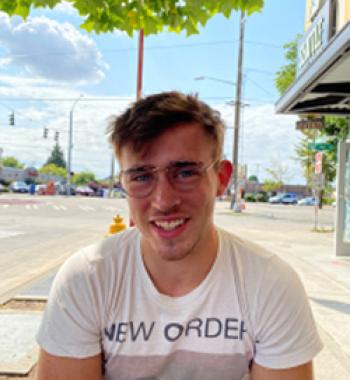 Alec Fisher (they/he)
Doctoral Candidate
Creative Commons in the Crisis of the "Prison Fix": Thinking New Publics Across Incarcerated and Unhoused Communities
Alec Fisher and Alexandra Meany's project is a community-led, digital creative commons that responds to the linked crises of mass housing insecurity and mass incarceration in Washington. Our public, abolitionist archive aims to speak back to emerging discourses that connect the unhoused community to an "increase in crime" in order to ultimately argue for their removal through policing and prison expansion. Central to this project is honoring existing relationalities while also inviting opportunities for community-making between unhoused and incarcerated groups, which are often understood separately by non-profit service providers and community organizers. In collaborating with community partners which have largely addressed homelessness and imprisonment as separate issues, we hope to produce new knowledge about the inter-connections of state violence. It is our hope that our project expands and bolsters abolitionist imaginaries against containment and rhetorics of disposability.