Reimagining the PhD Scholars Archive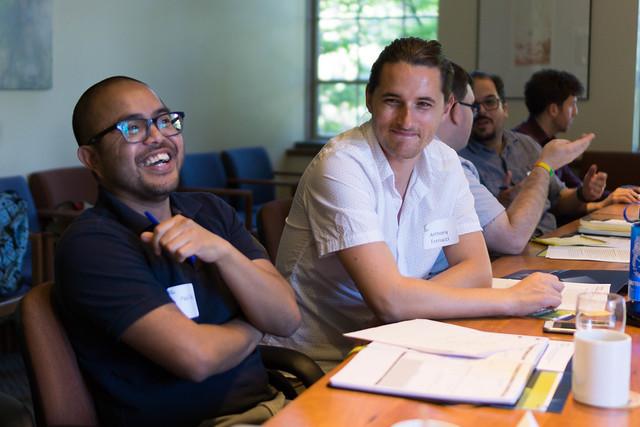 In July 2015, the Simpson Center launched Reimagining the Humanities PhD and Reaching New Publics with the generous support of The Andrew W. Mellon Foundation. The conviction animating this initiative was that doctoral education, especially at a public university, must be guided by a capacious vision of its fundamental purpose: to contribute to the public good. From 2015-2021, the program prepared UW doctoral students in the humanities for this task by meaningfully connecting them to the diverse, access-oriented institutions of higher education in the Seattle District community colleges, and by supporting the development of both doctoral students' public projects and publicly engaged graduate seminars taught by UW faculty in the humanities. Find out more about our programming below.
2021 - 2022 Reimagining the PhD Scholars
2020 - 2021 Reimagining the PhD Scholars
2019 - 2020 Reimagining the PhD Scholars
2018 - 2019 Reimagining the PhD Scholars
2017 - 2018 Reimagining the PhD Scholars
2016 - 2017 Reimagining the PhD Scholars
2015 - 2016 Reimagining the PhD Scholars
2018 - 2019 Reimagining the Humanities PhD Scholar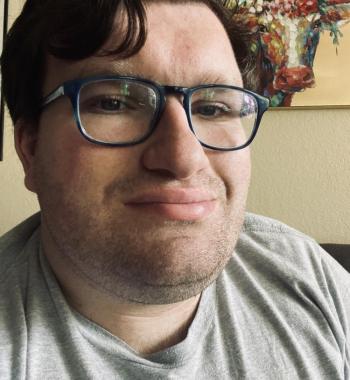 Julian Barr (he/him/his)
Doctoral Candidate
2018 Mellon Community College Fellowship for Reaching New Publics
Advisor: Michael Brown (Geography)
Mentor: Cristóbal Borges (History, North Seattle College)

Julian explored community-engaged teaching in the community college context, learning from and contributing to Cristóbal's public-facing pedagogy and community partnerships. As they were situated in different disciplines, Julian and Cristóbal also had ample opportunity to explore teaching interdisciplinary content at the two-year college.
2017 Mellon Collaborative Summer Fellowship for Public Projects in the Humanities
The Original Seattle Gayborhood: A Public Historical Walking Tour of Seattle's Lesbian & Gay Past
In summer 2016, I worked to update a walking tour on the queer history of Seattle's Pioneer Square, a tour originally created by the Northwest Lesbian and Gay History Museum Project in the late 1990s. I realized that queer history of Pioneer Square is still incomplete—especially our understanding of how race, class, and gender affected the area. With this project, I provide additional archival research, expand the tour knowledge, and digitize the tour, making it publicly available at the website, Pioneer Square and the Making of Queer Seattle.