Reimagining the PhD Scholars Archive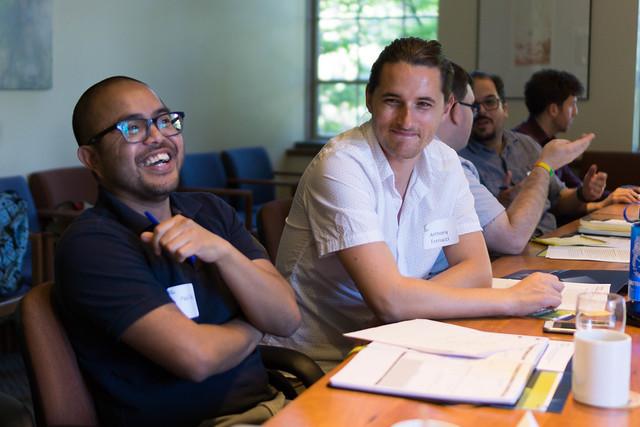 In July 2015, the Simpson Center launched Reimagining the Humanities PhD and Reaching New Publics with the generous support of The Andrew W. Mellon Foundation. The conviction animating this initiative was that doctoral education, especially at a public university, must be guided by a capacious vision of its fundamental purpose: to contribute to the public good. From 2015-2021, the program prepared UW doctoral students in the humanities for this task by meaningfully connecting them to the diverse, access-oriented institutions of higher education in the Seattle District community colleges, and by supporting the development of both doctoral students' public projects and publicly engaged graduate seminars taught by UW faculty in the humanities. Find out more about our programming below.
2021 - 2022 Reimagining the PhD Scholars
2020 - 2021 Reimagining the PhD Scholars
2019 - 2020 Reimagining the PhD Scholars
2018 - 2019 Reimagining the PhD Scholars
2017 - 2018 Reimagining the PhD Scholars
2016 - 2017 Reimagining the PhD Scholars
2015 - 2016 Reimagining the PhD Scholars
2020 - 2021 Reimagining the Humanities PhD Scholar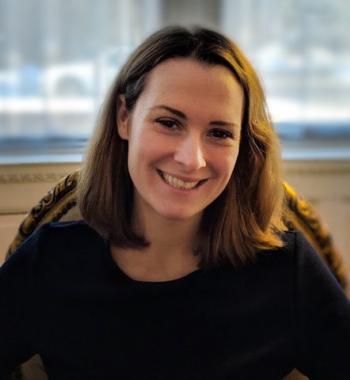 Jessica Bachman (she/her/hers)
Doctoral Candidate
2020 Mellon Community College Collaborative Fellowship for Reaching New Publics
Collaborative project with Katia Chaterji.
Advisor: Anand Yang (History)
Mentors: Jim Jewell (English, North Seattle College) and Cristóbal Borges (History, North Seattle College)
2016 Mellon Collaborative Summer Fellowship for Public Projects in the Humanities
Beyond the Cold War: The Afterlife of Indo-Soviet Literary Exchange
The 1950s and 1960s are widely recognized as decades of escalating political tensions and restricted cultural exchange between the Soviet Union and the United States. But this was also a time of extraordinary cultural exchange between the USSR and countries of Africa, Latin America, South and Southeast Asia. This exhibition, oral history project, and symposium explore the history of Indo-Soviet literary exchange between the mid 1920s and late 1980s. Enabling members of King County's diverse South Asian and ex-Soviet diasporic communities to share their stories with a wider community of residents and students, this project contributes to the decentering of Cold War cultural history away from the West and toward the global south.